Rise by We
I led a Stink Studios team engaged with Rise By We to support WeWork's vision for launching the ultimate wellness experience brand.

During a three-week sprint, the team developed a brand positioning, identity, design language system and marketing activation strategies to help launch the brand in 2019.

Our strategic positioning proposed: We are a wellbeing club. "Fitness" is one-dimensional. "Wellness" is saturated and undifferentiated. "Wellbeing" gives us a way to offer something more tangible and memorable. It sits at the intersection of everything that's important to us: physical health, mental health, community and balance.

Brand Platform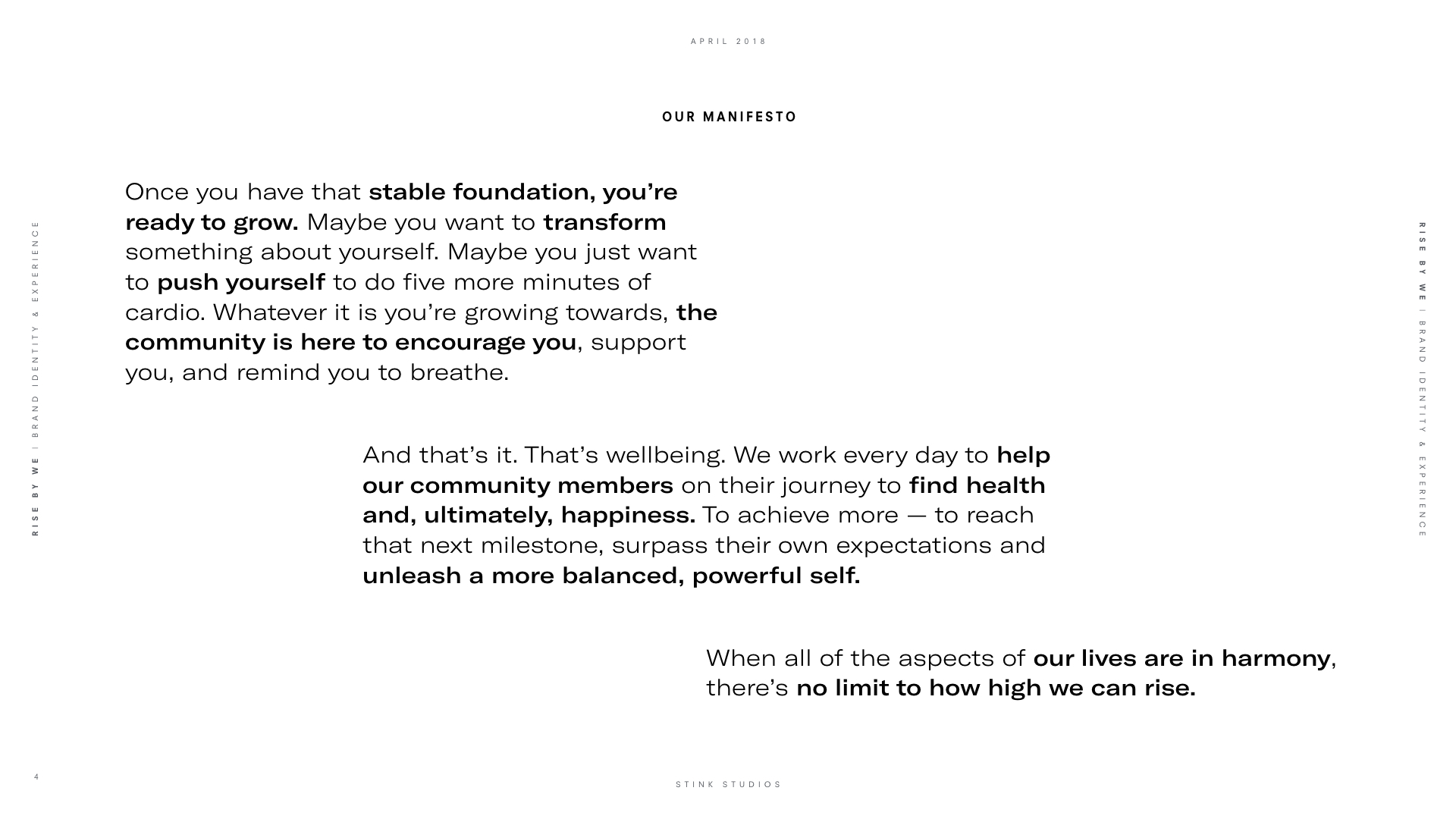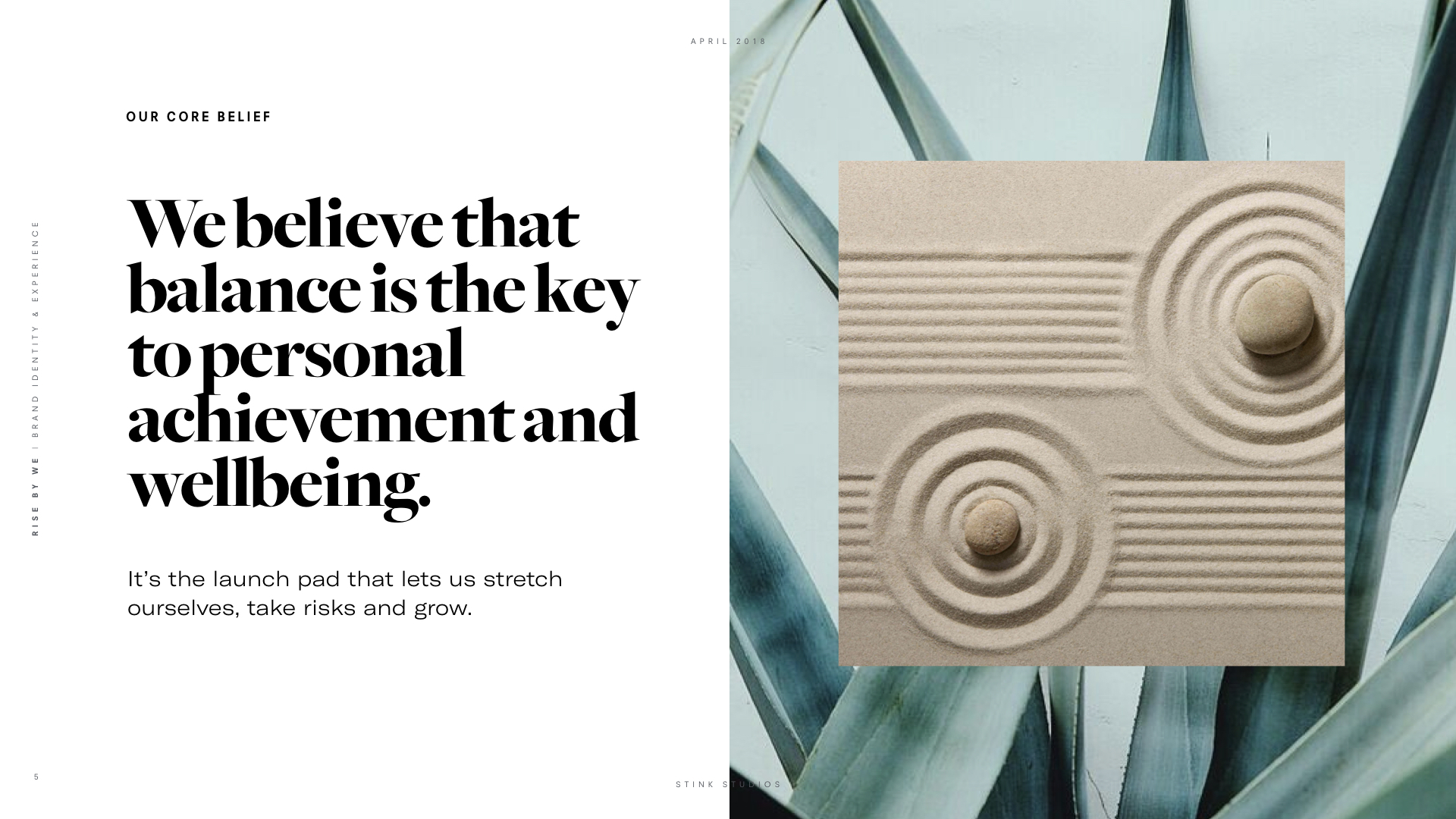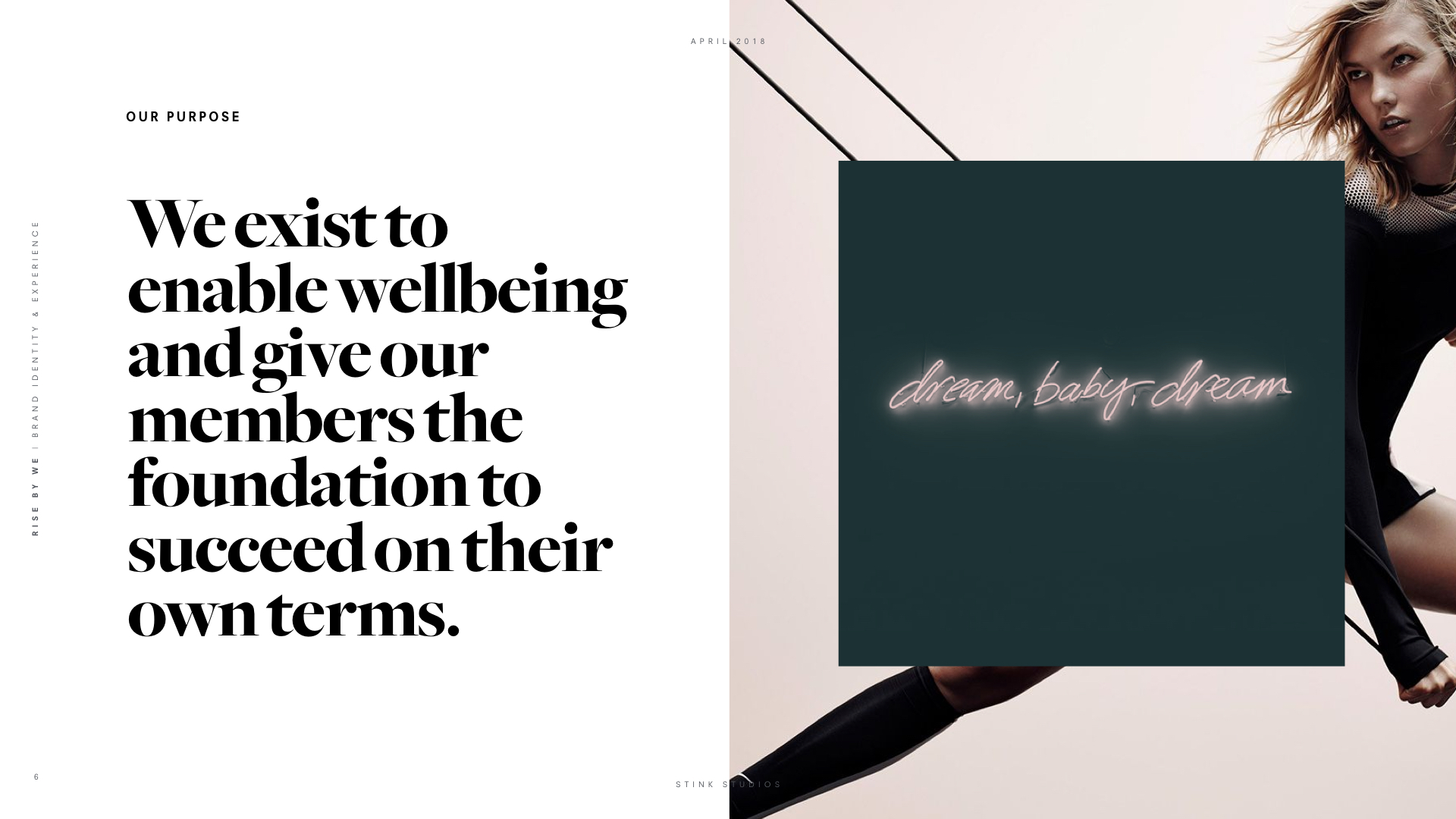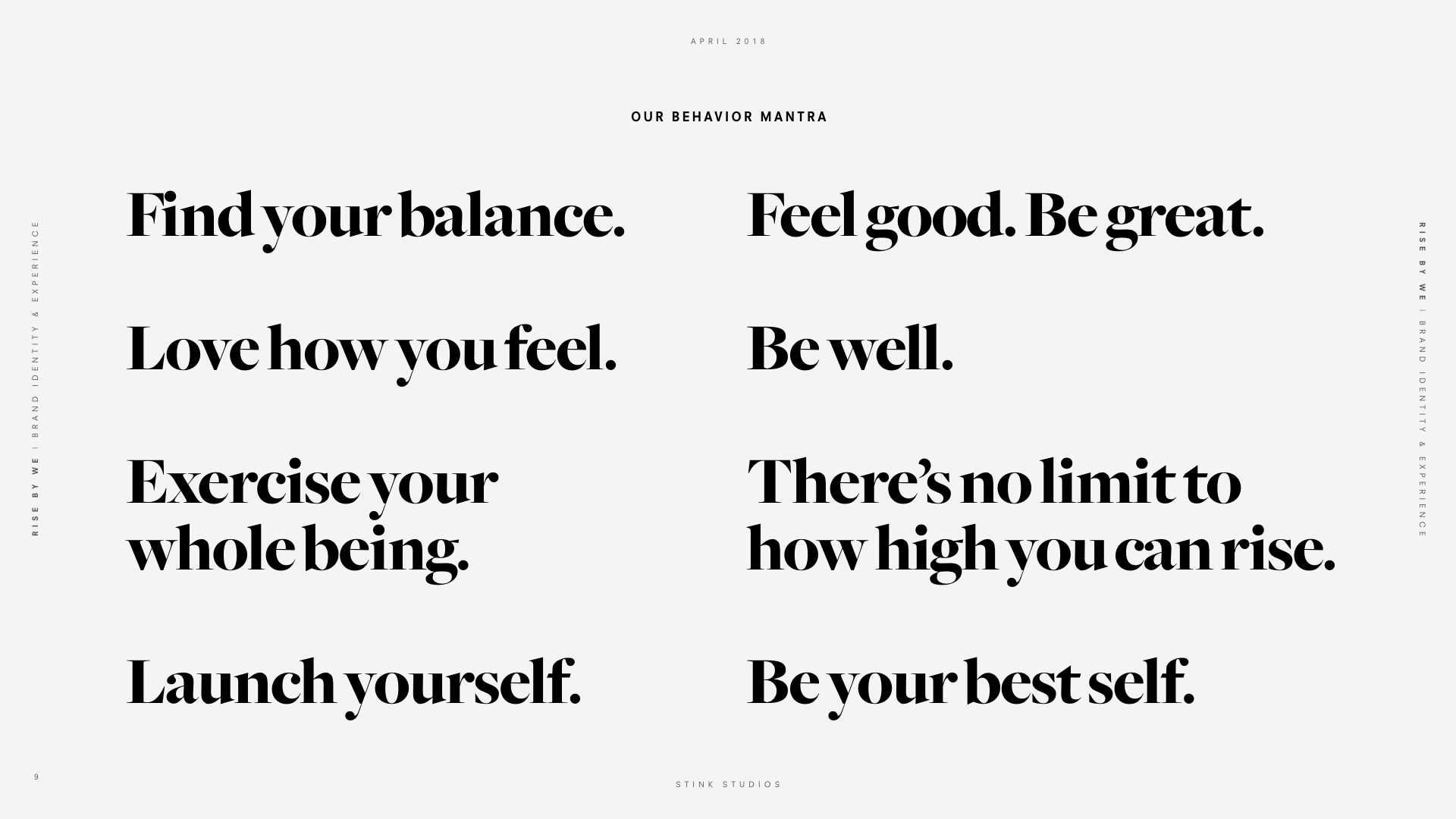 Brand Visual
Language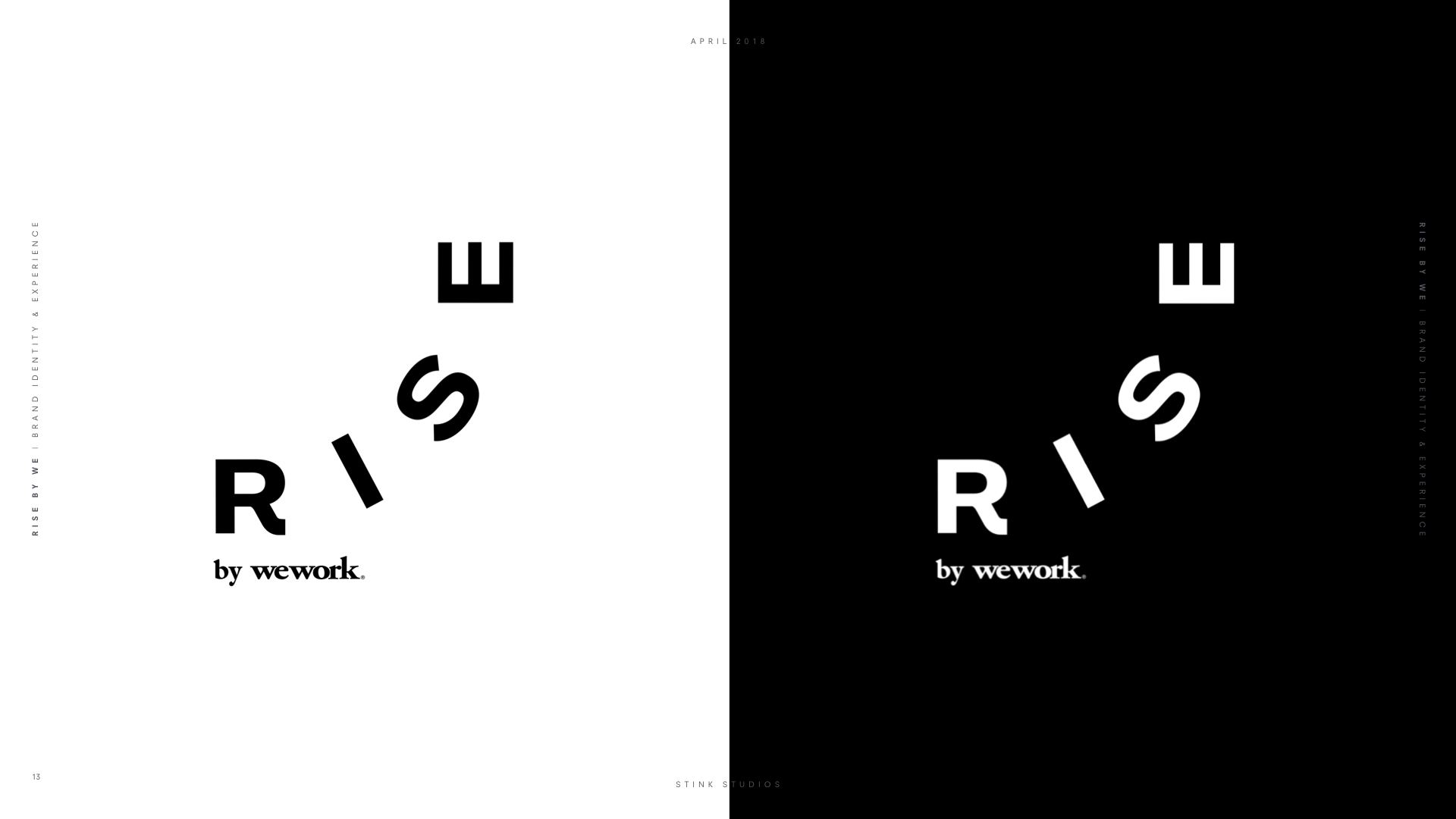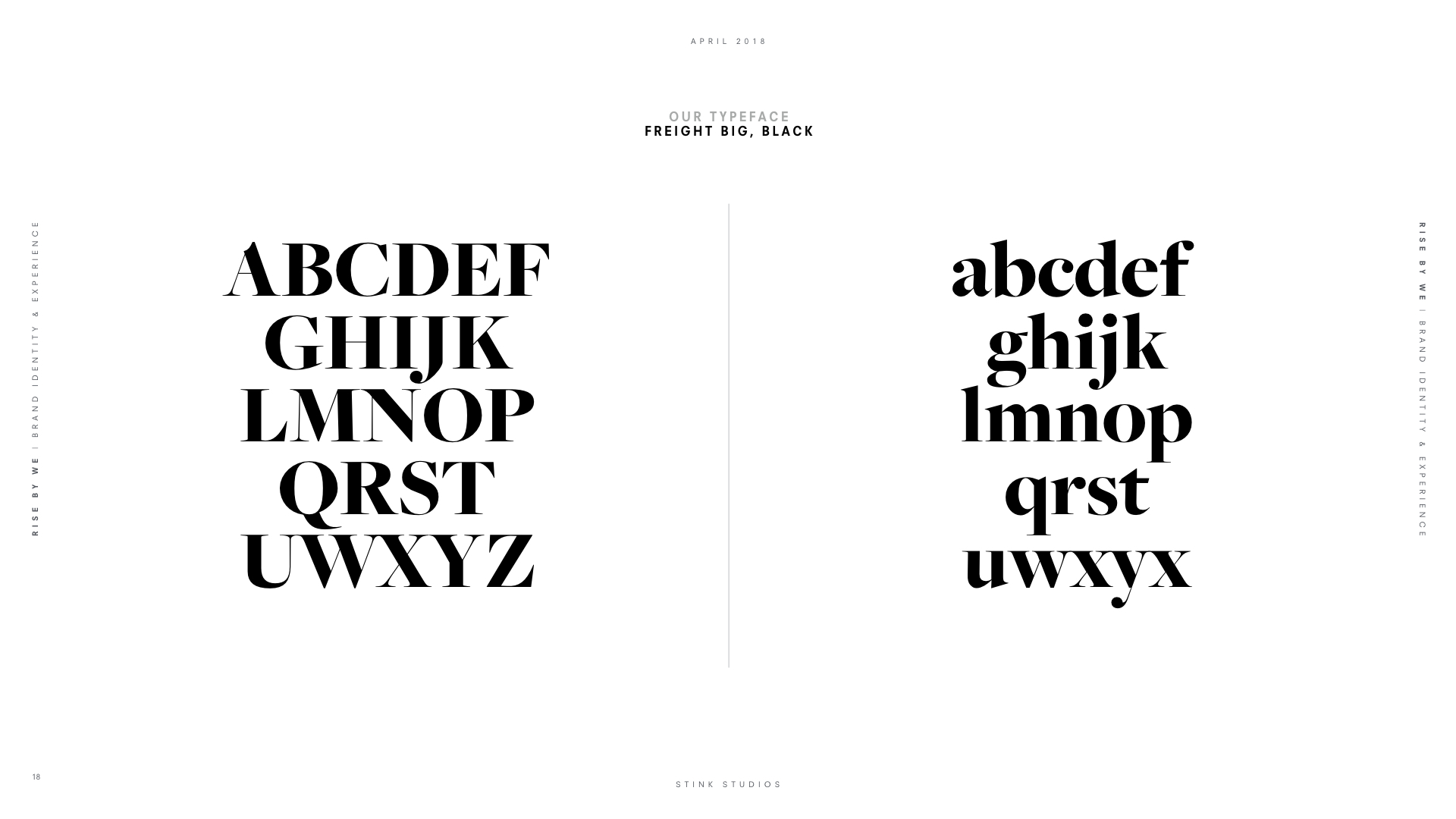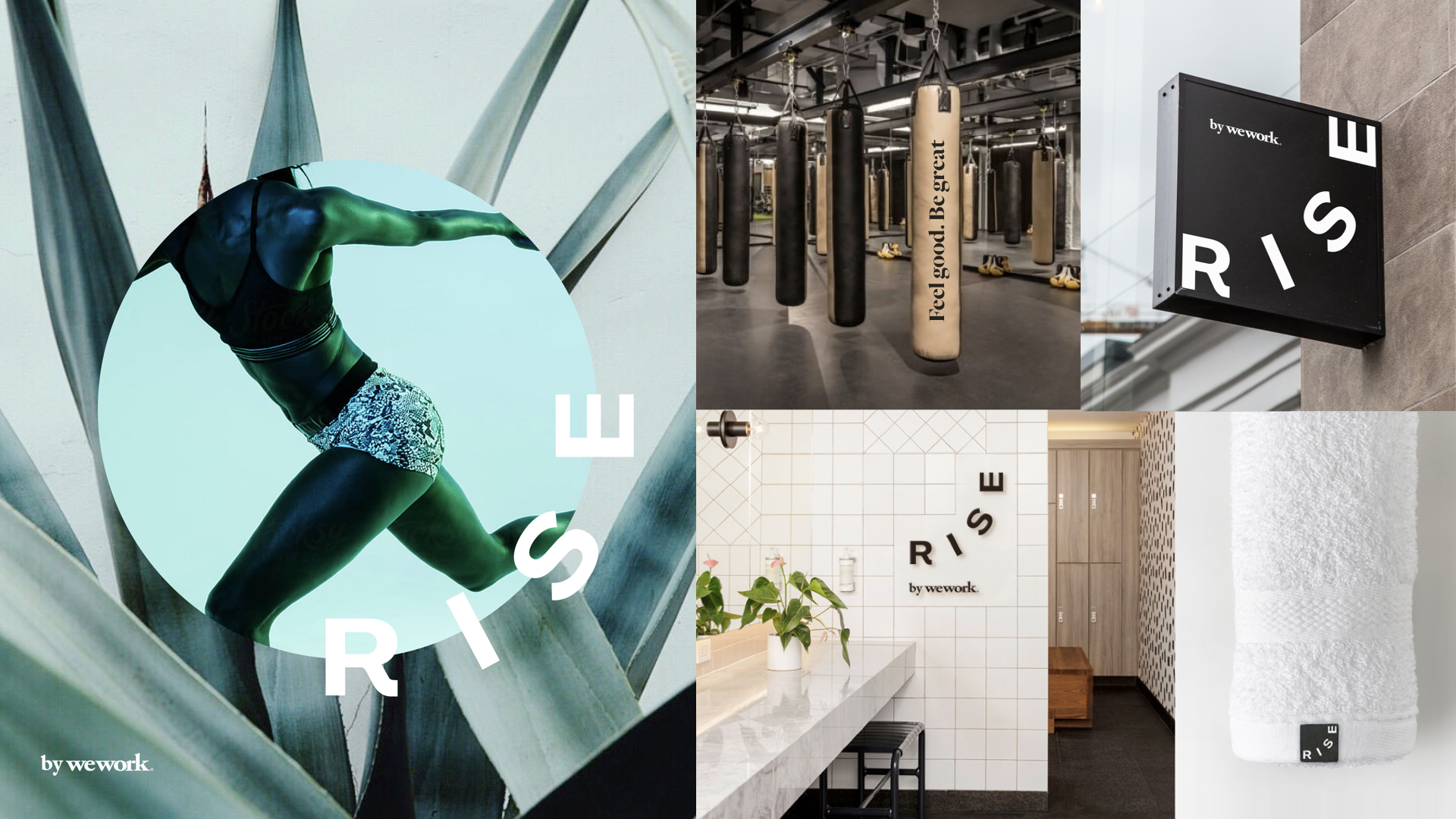 Brand Experience