Phillips

CREATIVE DIRECTION: Gaby Re
GRAPHIC SYSTEM: Ana Realmuto
PHOTOGRAPHY: Justin Bridges
SET DESIGN: Theresa Rivera
ART DIRECTORS: Katheryn Zeledon, Jelsen Lee
WRITER: Marisa Aveling


Phillips, the most forward-looking of the international auction houses, engaged with my creative team at Stink Studios to reposition them in a multifaceted campaign that would help build awareness and shift perception. All in, this was an effort to firmly ground Phillip's cultural relevance in the 21st century. My team went through 3 rigorous months of discovery and planning, creative exploration, design direction, style guide development and integrated production of the favored brand and campaign ecosystems.
Concepting
Knowing that today, luxury is an aspiration and an expectation in both 'street' and 'haute' contexts, and that audiences expect disruption in all categories, we developed three strong potential campaign concepts for the client team to weigh. Each possible output was validated to adhere to these mandates while couched within the rich history and vision of the Phillips brand.
ART UNBOUND

In this campaign concept, we established Phillips' modern sensibility by breaking into the cultural landscape in an unexpected way, leaning into streetwear & workwear vernacular to feature Phillips' art handling team wearing custom, utilitarian workwear-inspired t-shirts featuring the iconic Phillips logo and symbols found on fine art shipping crates.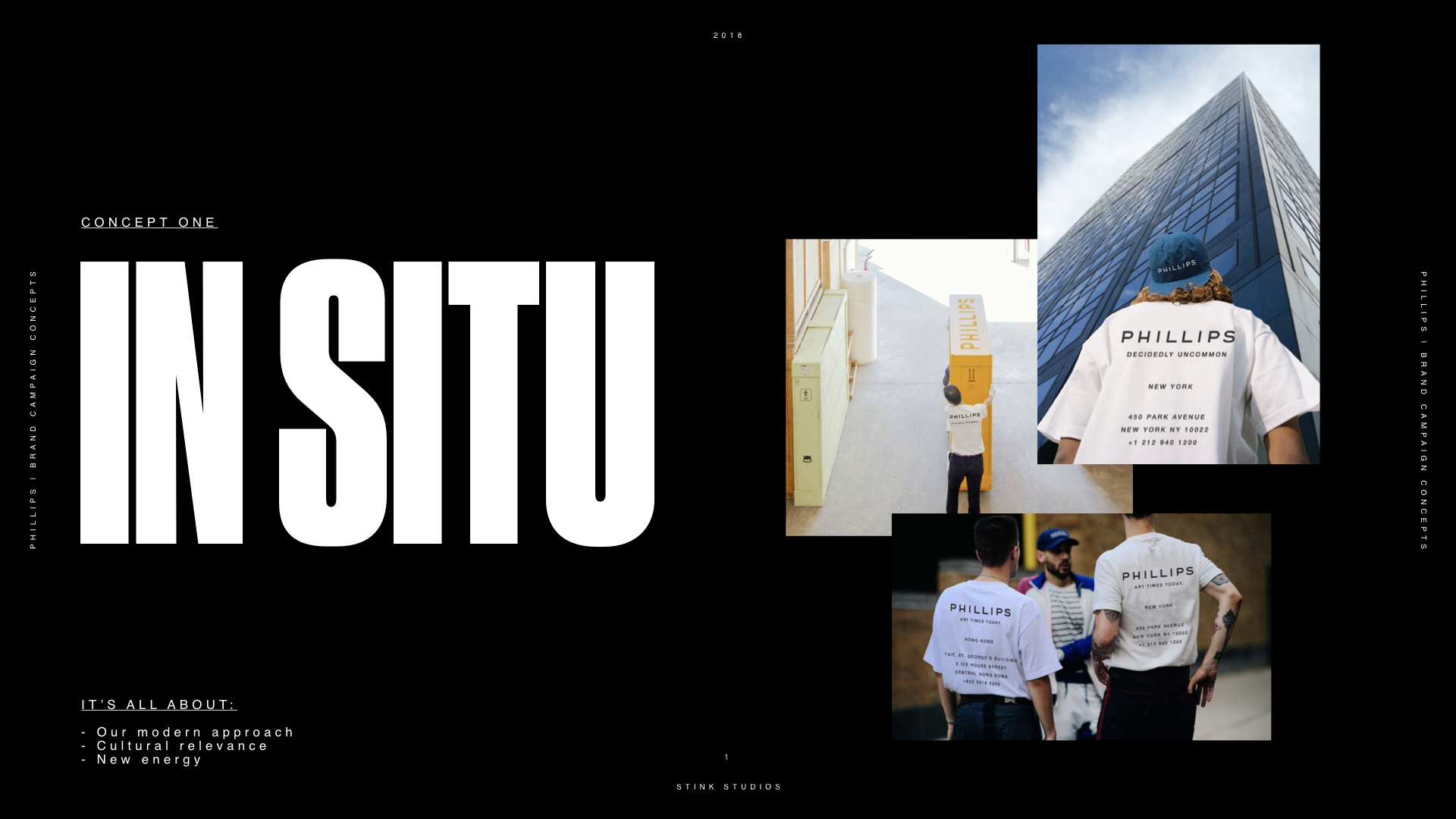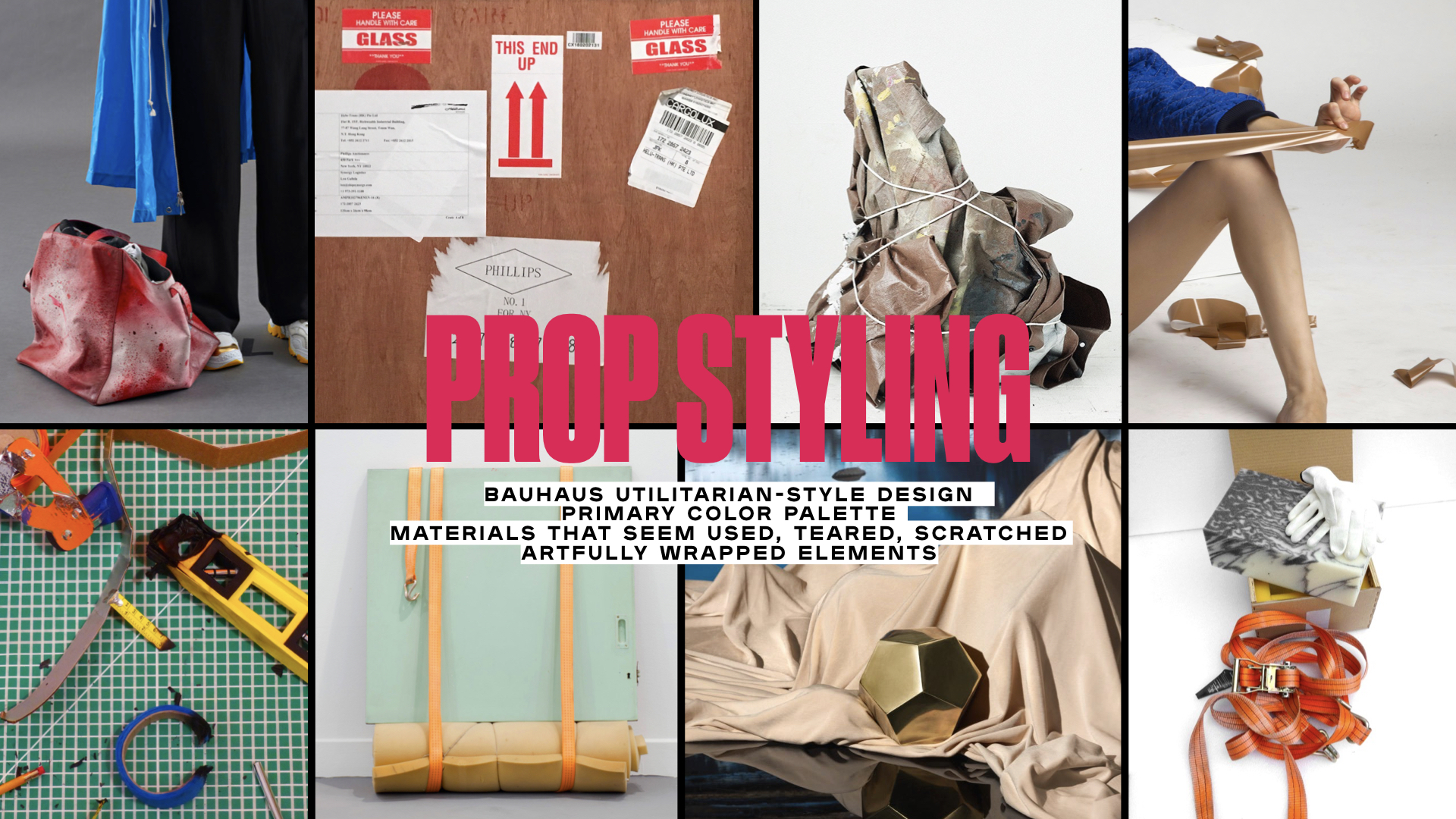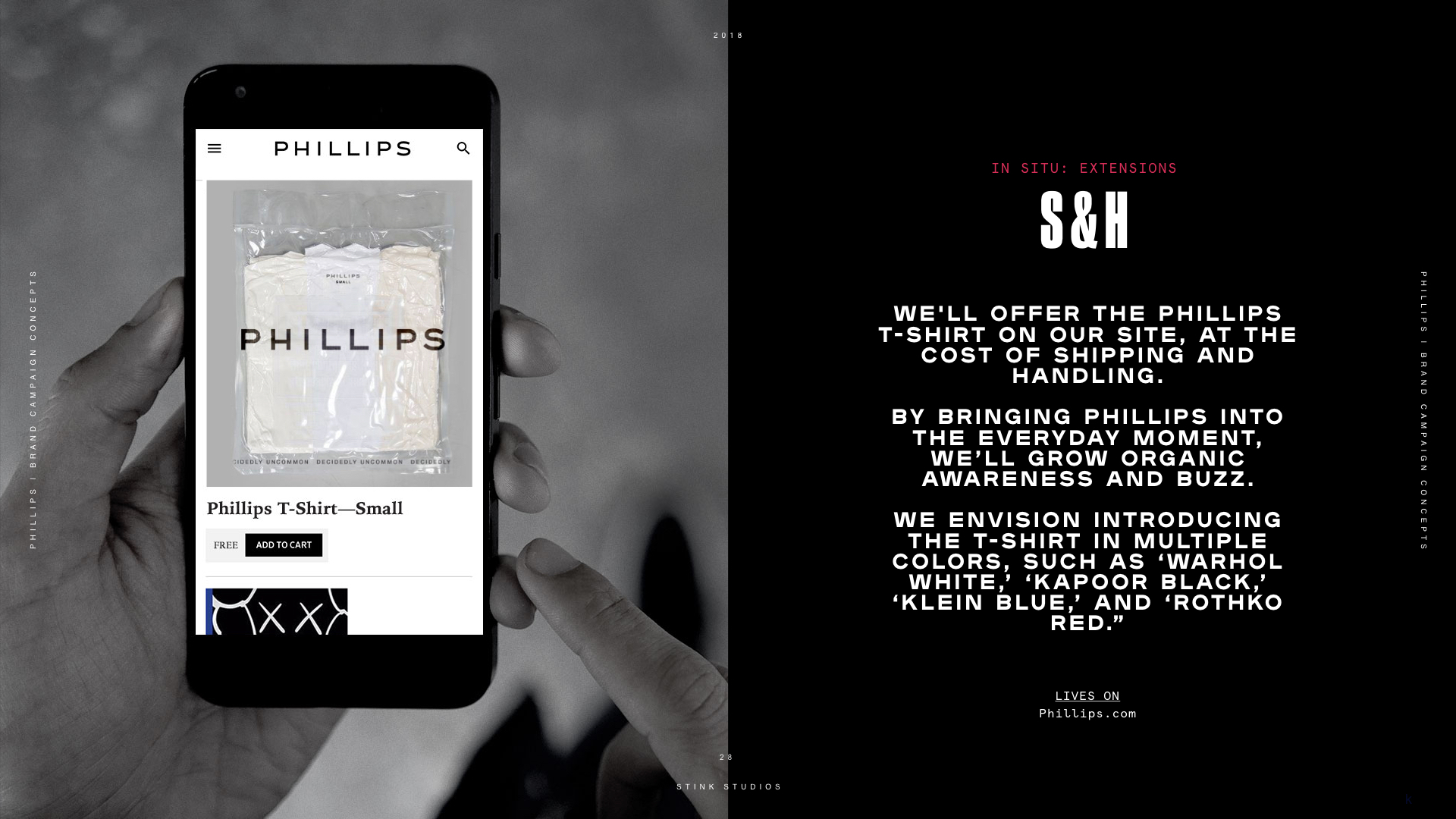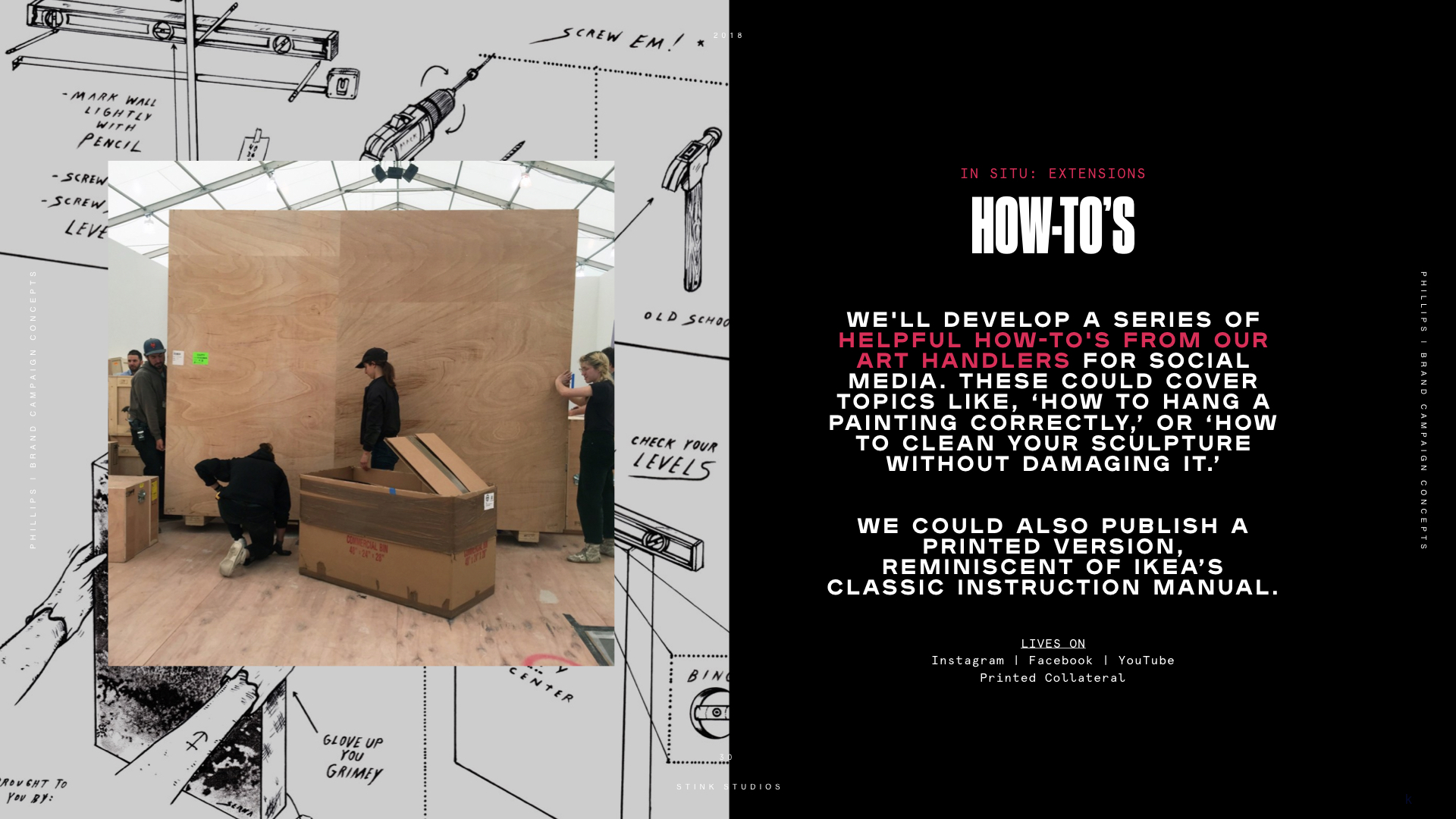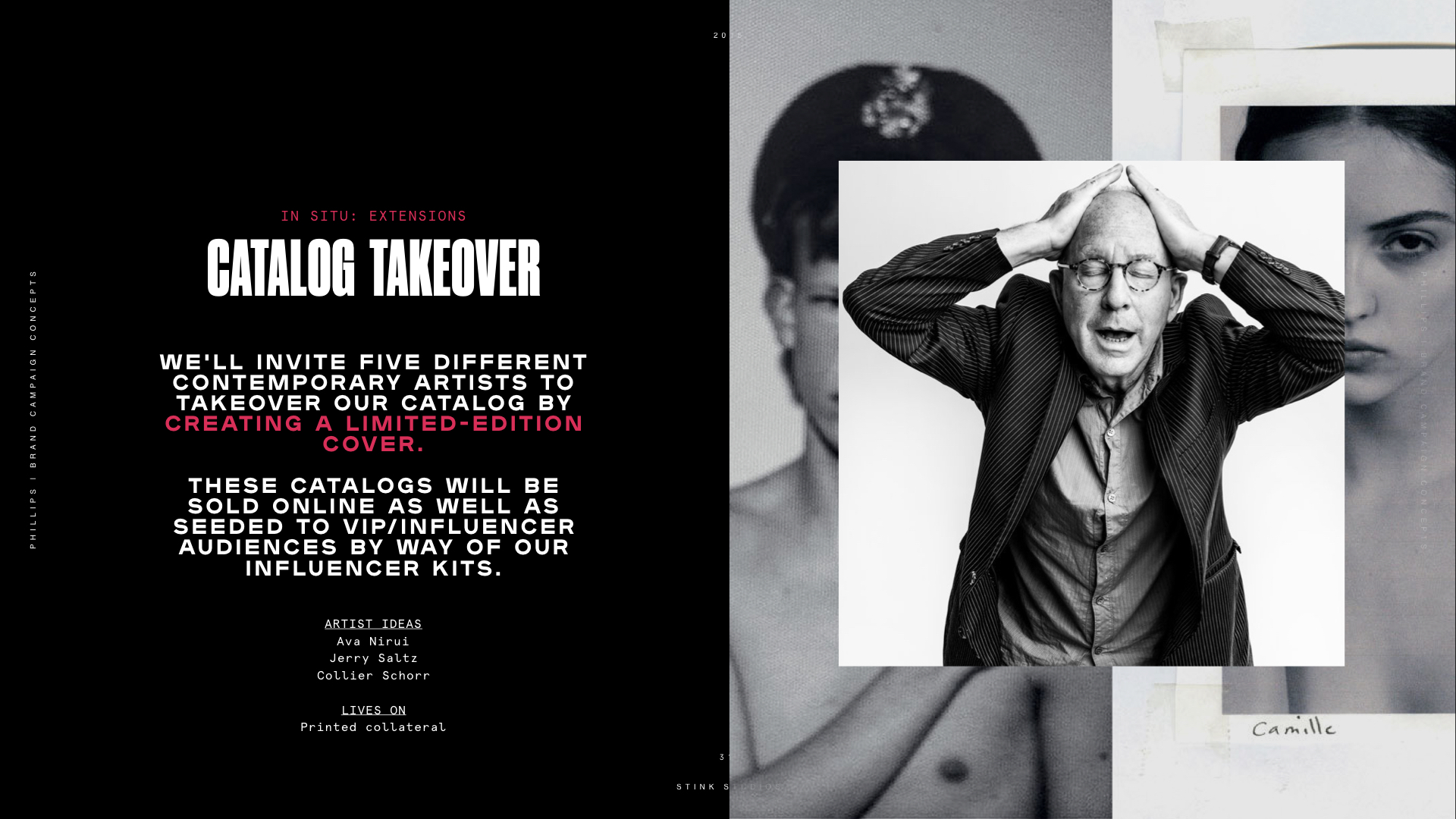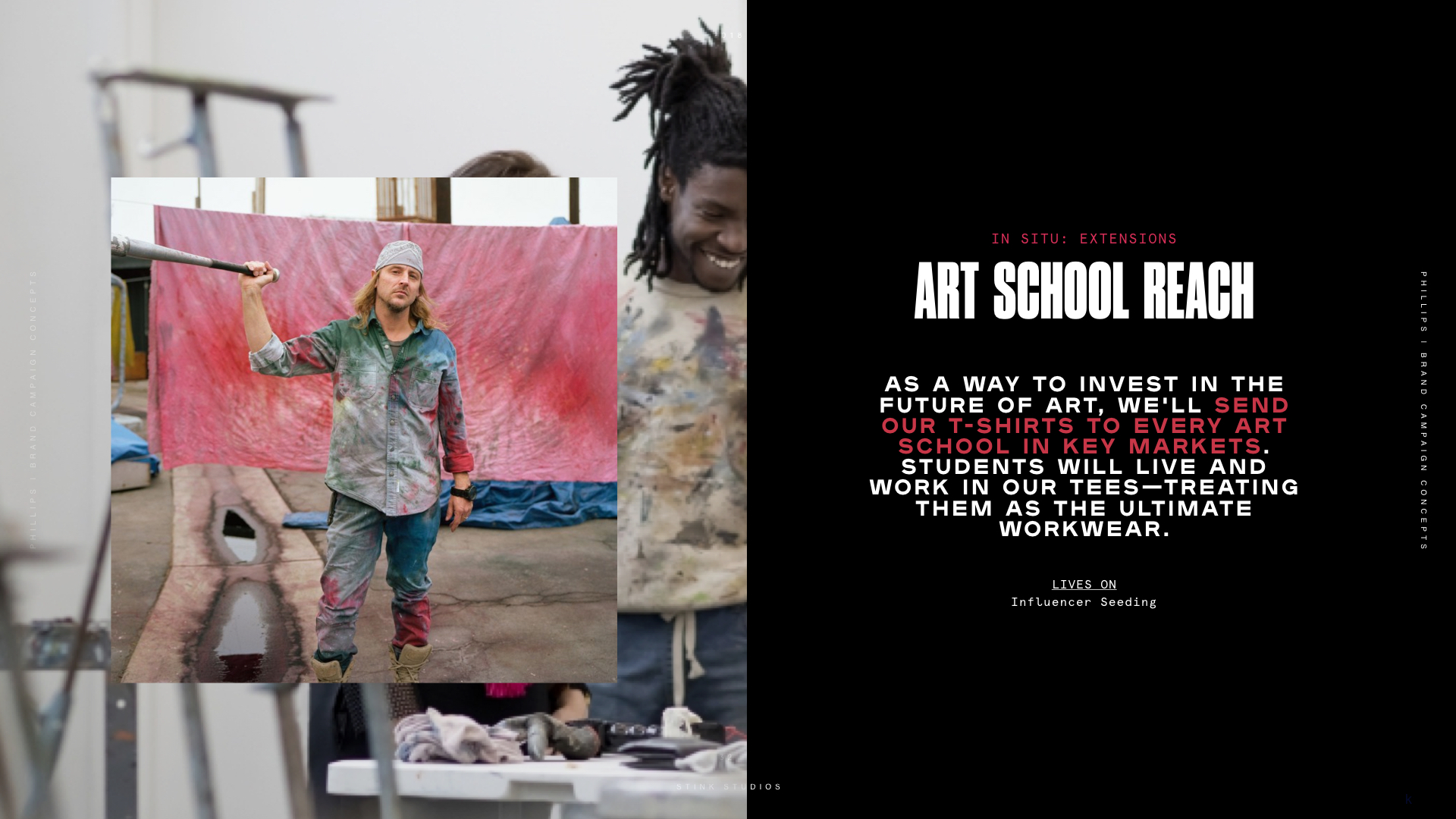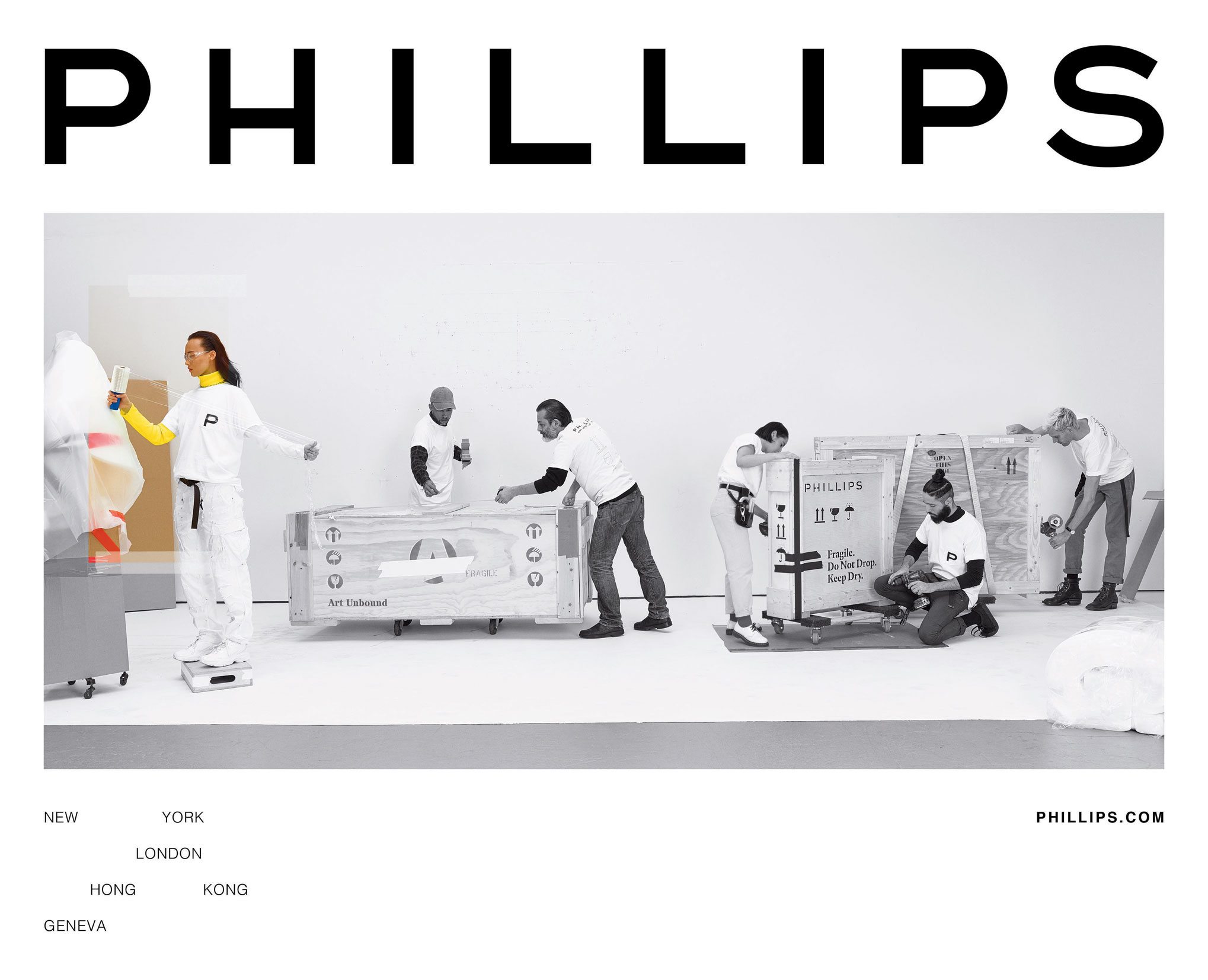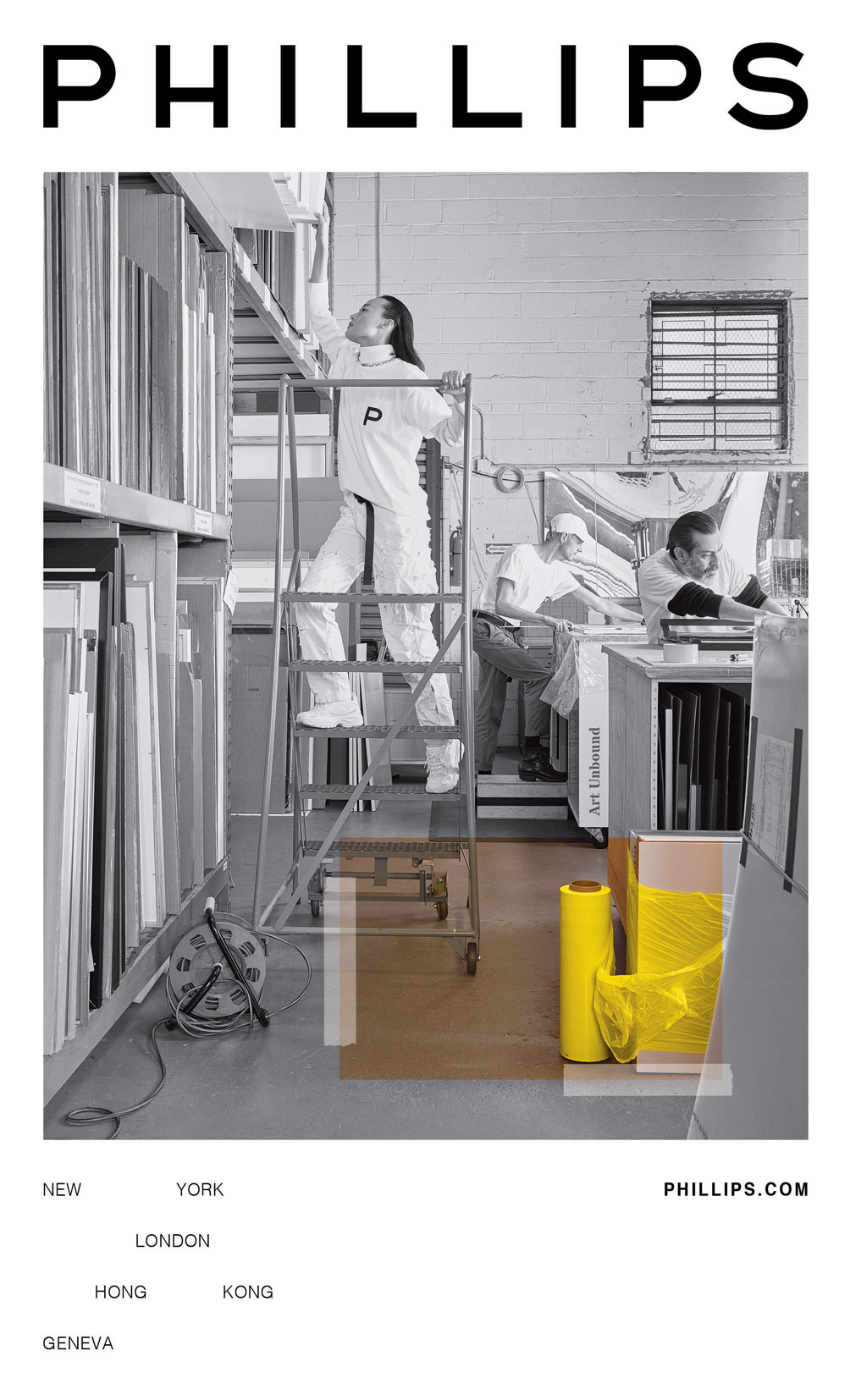 ART FEELS
Art, and buying art, is all about the feeling. In this video-first campaign, we bring these emotions to life, conveying them in visceral, yet relatable, ways. Through our visual approach and styling, we imbue the campaign with an energy that is as progressive as it is timeless.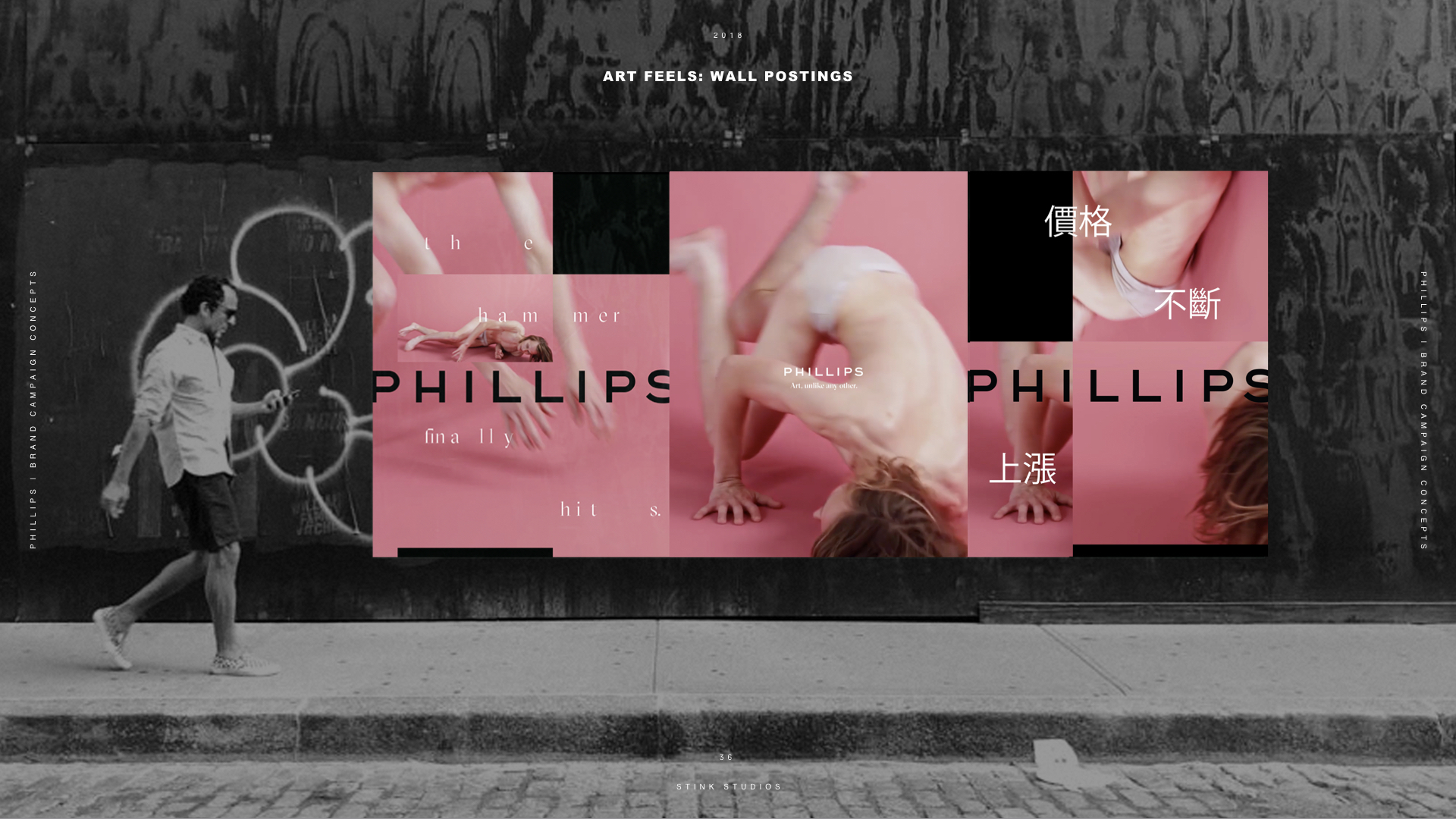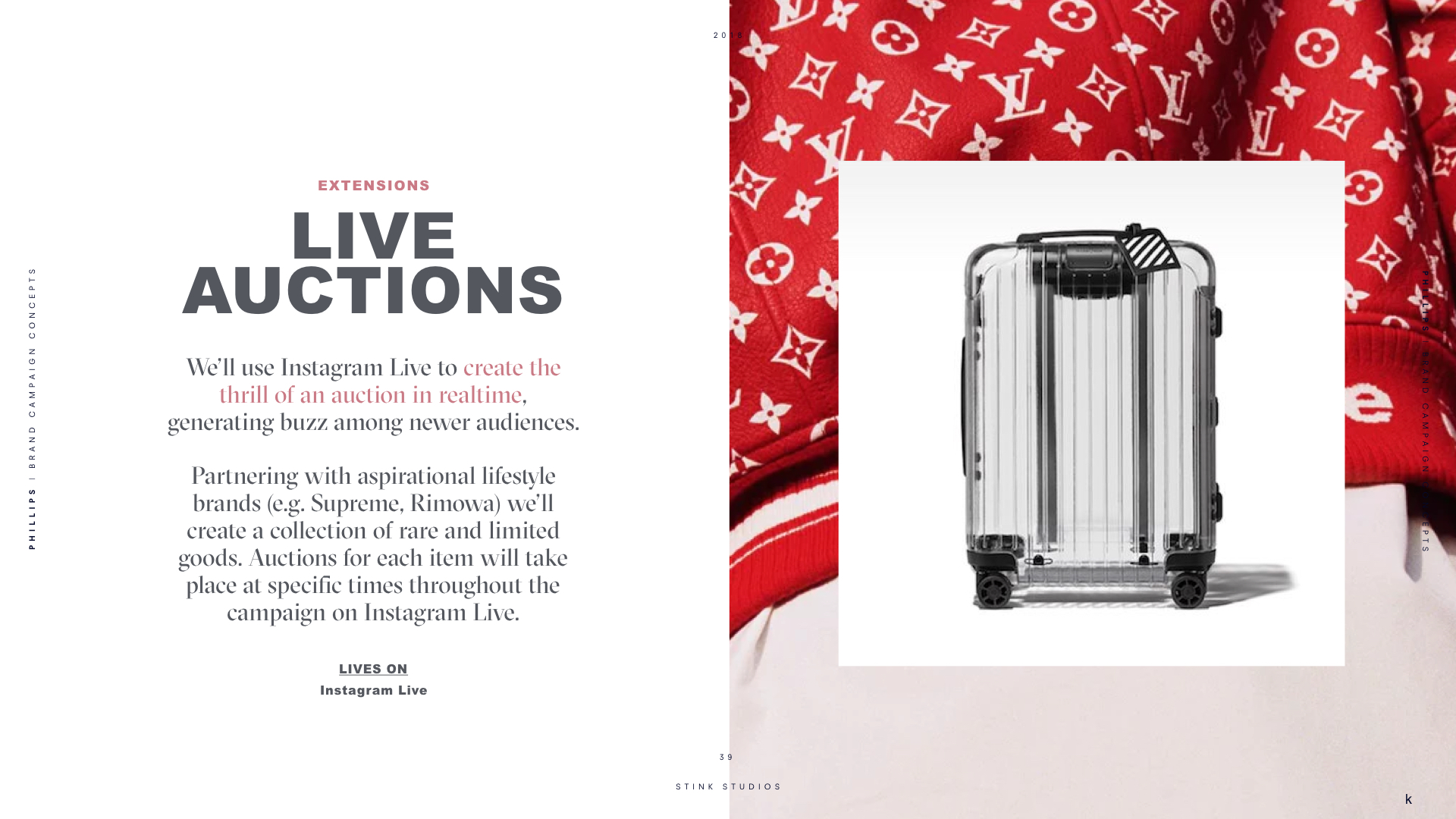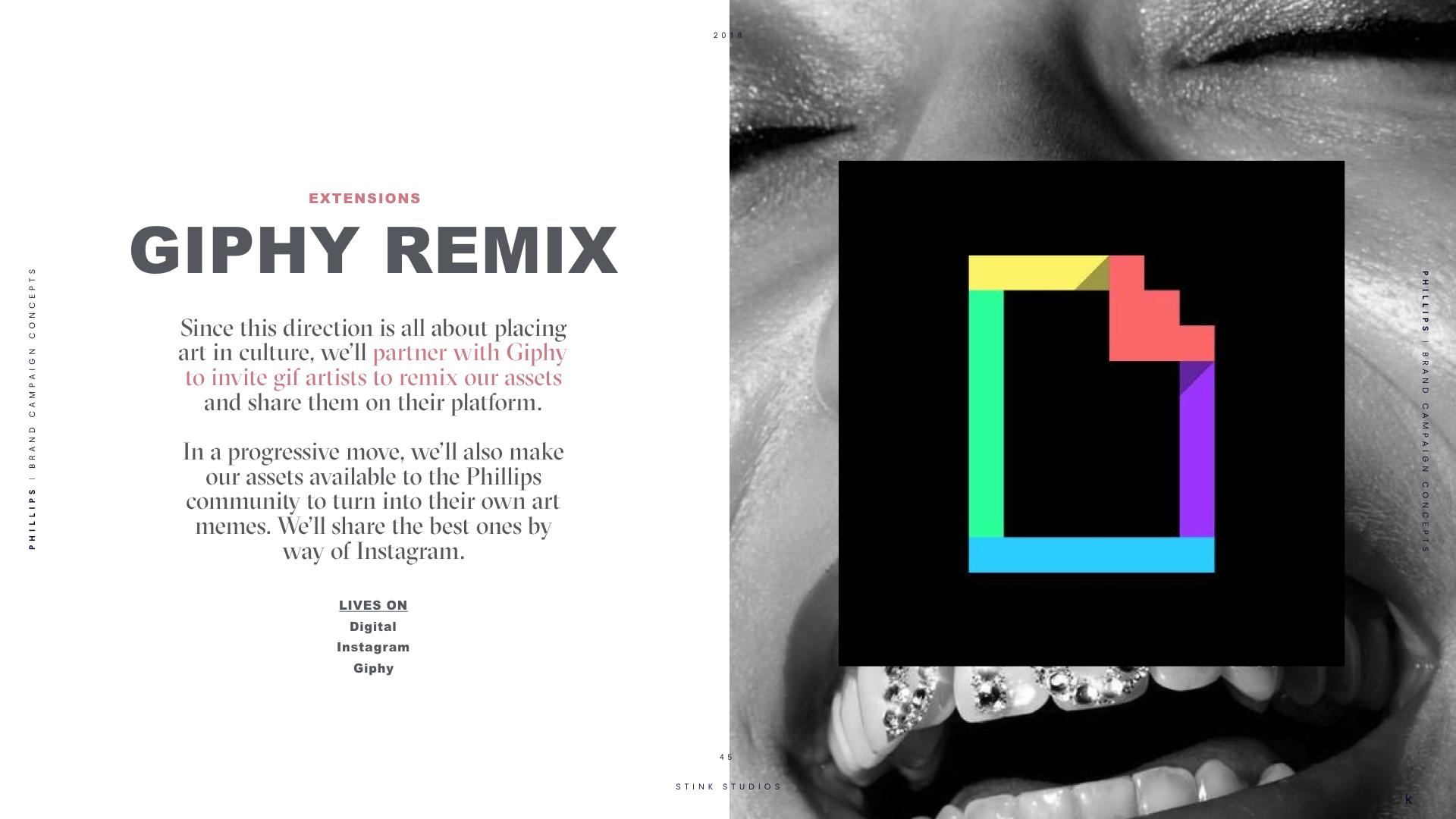 ICONIC, UNVEILED
This concept taps into the significance of the unveil, and the unforgettable moment of first encounter. Through the use of elegant and elevated imagery, we invoke a sense of delightful mystery and reflect the way Phillips unveils the best pieces to collectors and wider audiences alike.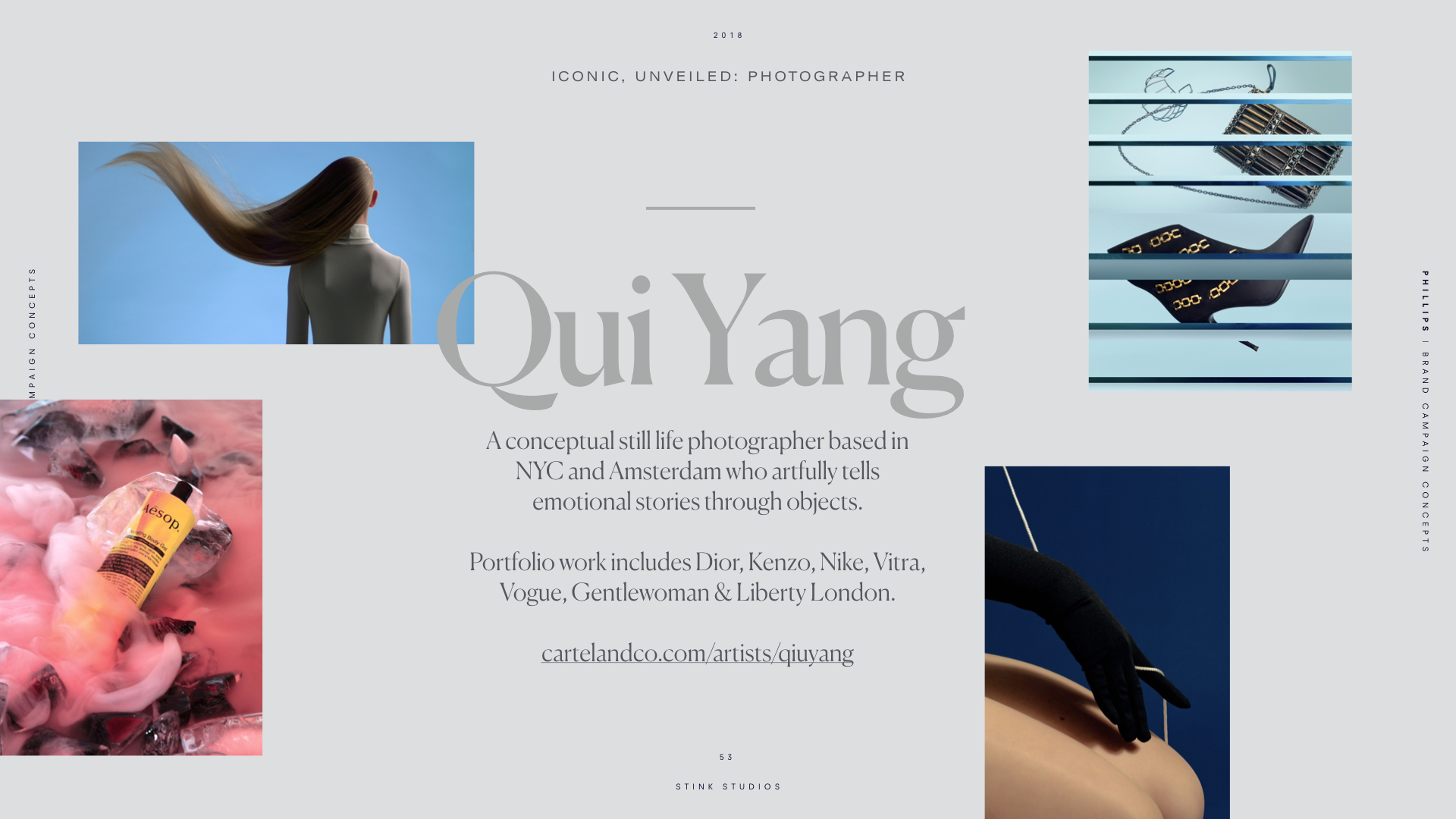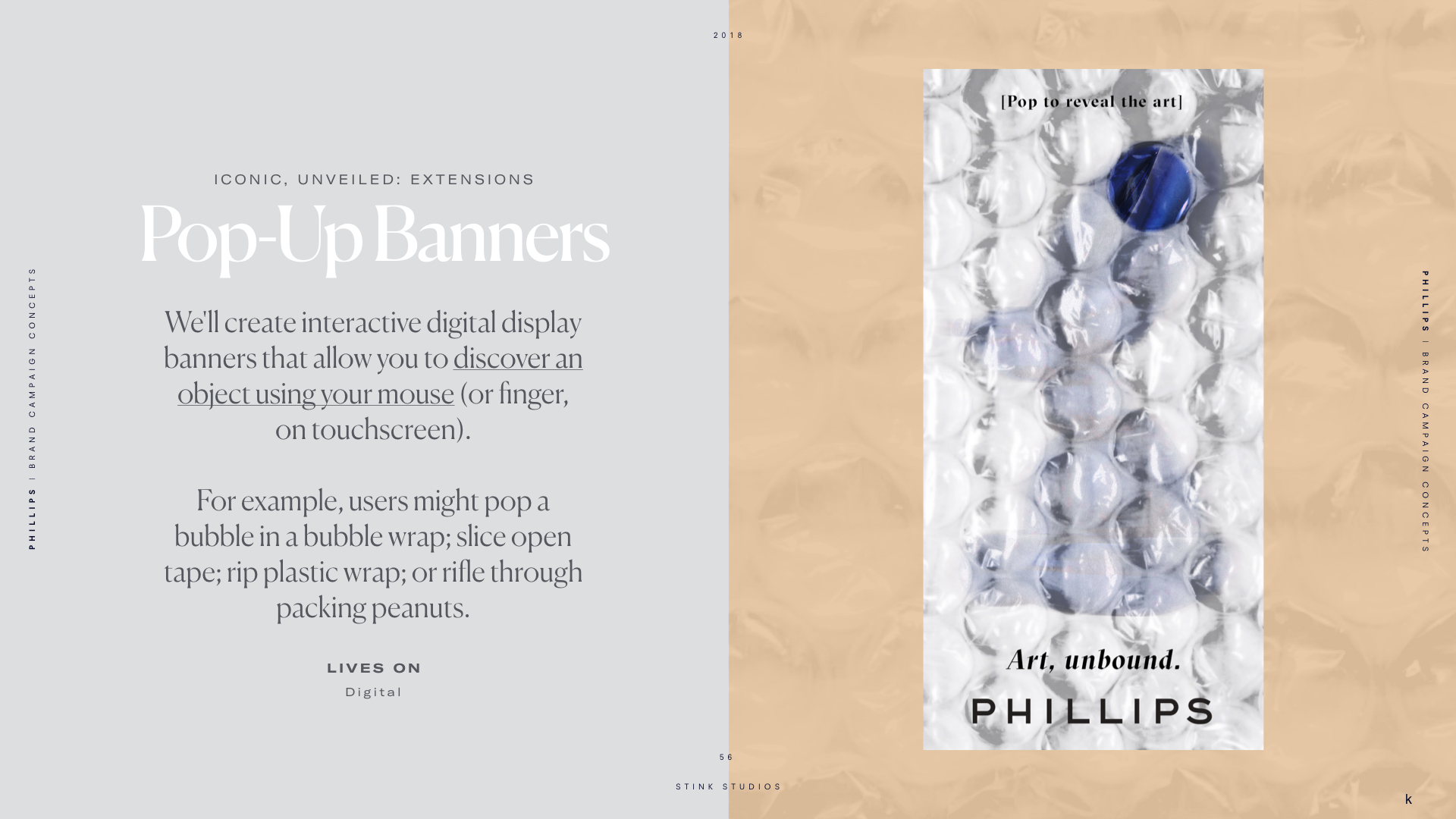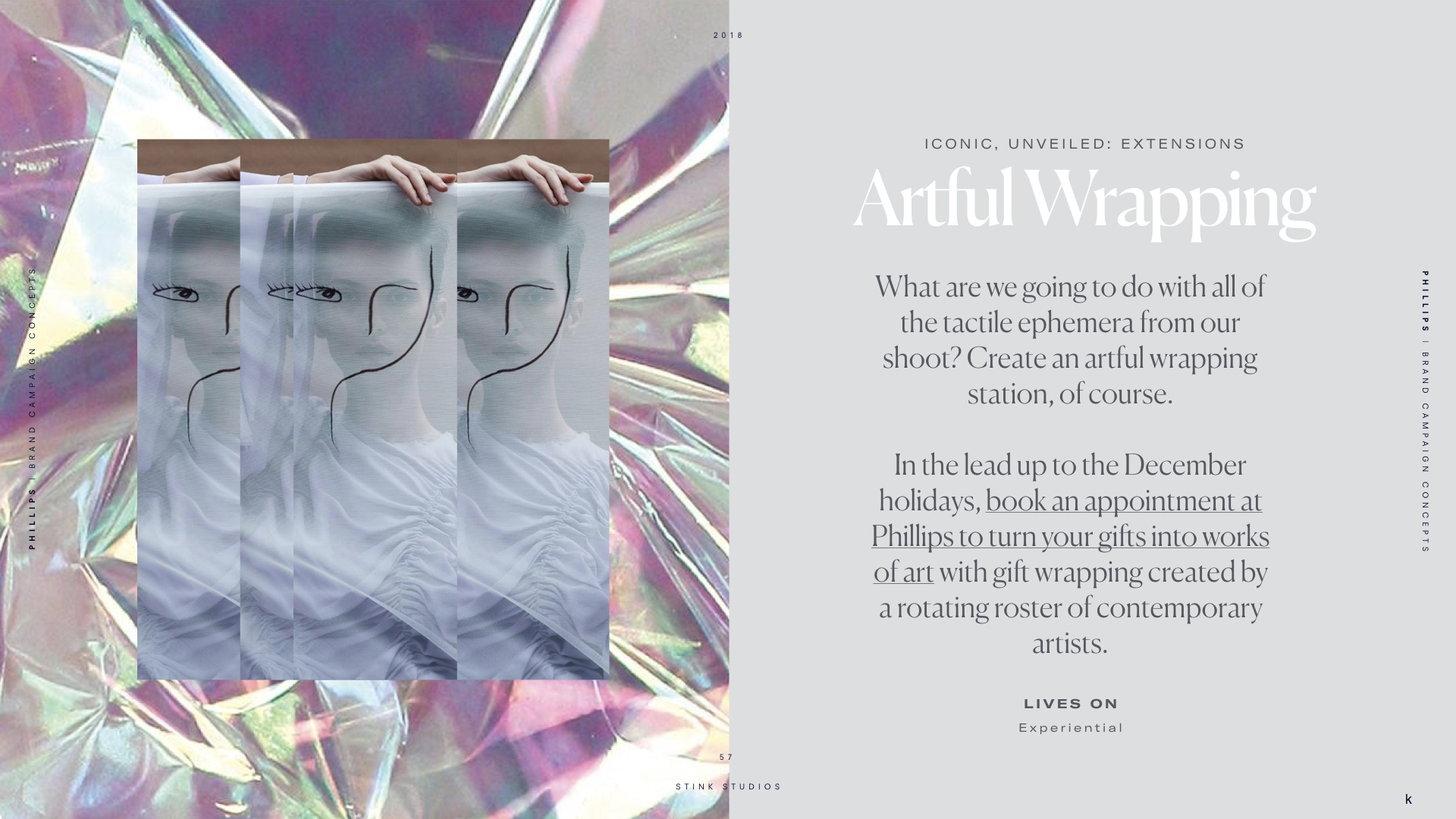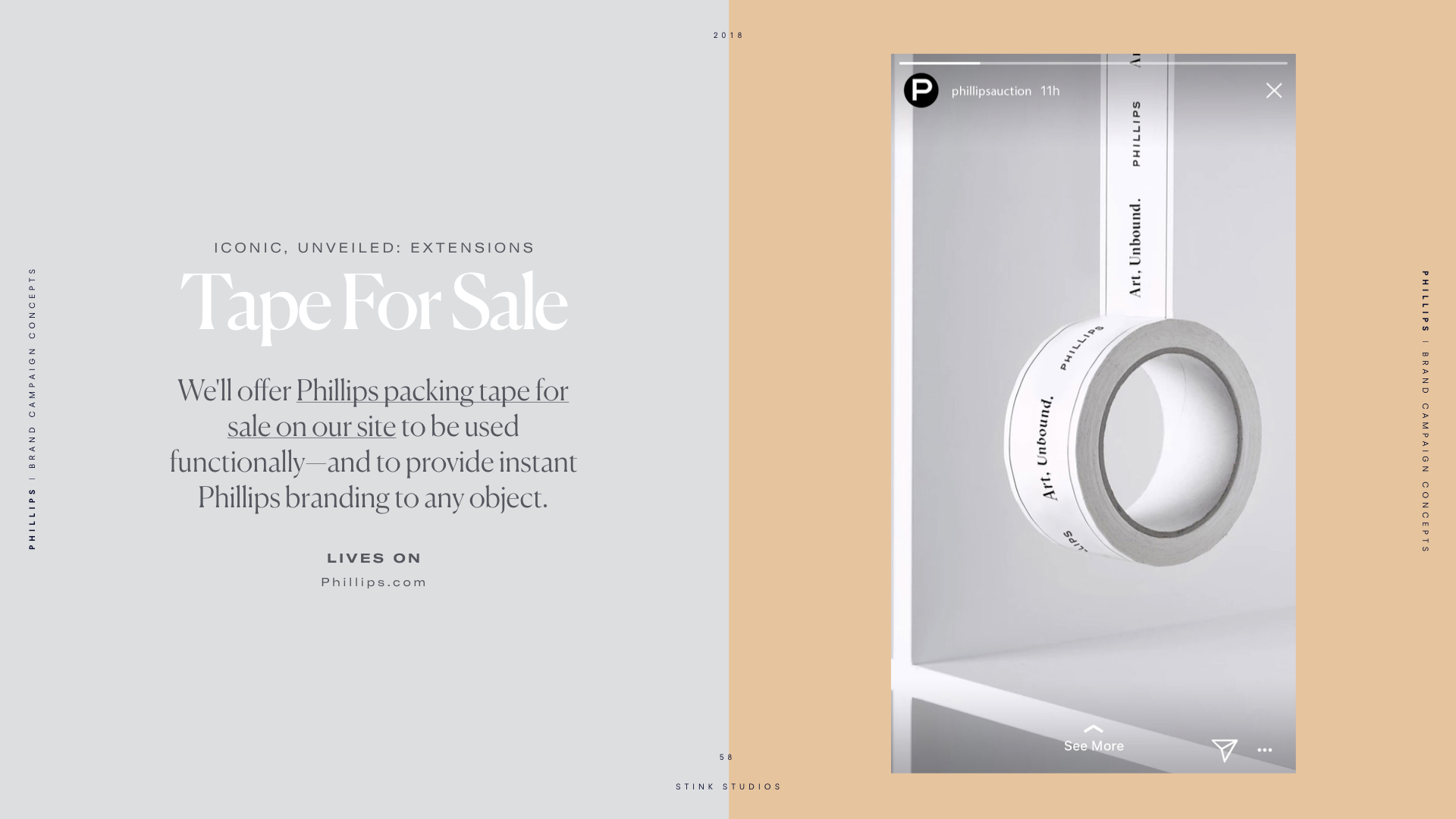 PHILLIPS VS.
PHILIPS
What better way to show that Phillips does things differently than with an exhibition that makes a modern tongue-in-cheek statement?
With this concept we aim to tap into a larger audience by partnering with consumer electronic goods company Philips for a charitable summer auction and exhibition in 2019 inspired purely by our synergy in name.